Collaborators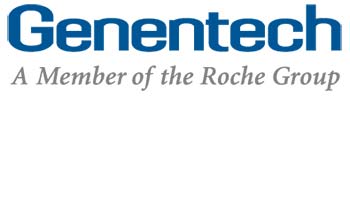 Kineta is collaborating with Genentech, a member of the Roche Group, to develop our first in class α9/α10 nicotinic acetylcholine receptor (nAChr) antagonists for the treatment of chronic pain.  To learn more about our collaboration with Genentech, please see the press release.
---
Chronic Pain Publications
Romero HK, Christensen SB, Di Cesare Mannelli L, Gajewiak J, Ramachandra R, Elmslie KS, Vetter DE, Ghelardini C, Iadonato SP, Mercado JL, Olivera BM, McIntosh JM. Inhibition of α9α10 nicotinic acetylcholine receptors prevents chemotherapy-induced neuropathic pain.. Proc Natl Acad Sci U S A. 2017 Mar 7;114(10):E1825-E1832. doi: 10.1073/pnas.1621433114. Epub 2017 Feb 21. PMID:28223528 PNAS Full Text.
Di Cesare Mannelli L, Cinci L, Micheli L, Zanardelli M, Pacini A, McIntosh JM, Ghelardini C. alpha-Conotoxin RgIA protects against the development of nerve 4 injury-induced chronic pain and prevents both neuronal 5 and glial derangement. PAIN 2014 Jul 5. pii: S0304-3959(14)00312-1. doi: 10.1016/j.pain.2014.06.023. [Epub ahead of print] PubMed PMID: 25008370.
Ernesto J. Muñoz, Elizabeth Bromley, David W. Peckham, Kayla Norton, Jose Mercado, Shawn Iadonato. NOVEL, NON-OPIOID COMPOUNDS FOR CHRONIC PAIN (Poster).
Pain Management Task Force Final Report: Providing a Standardized DoD and VHA Vision and Approach to Pain Management to Optimize the Care for Warrior and their Families. Office of the Army Surgeon General. May 2010.
Halai R, Clark RJ, Nevin ST, Jensen JE, Adams DJ, et al. Scanning mutagenesis of alpha-conotoxin Vc1.1 reveals residues crucial for activity at the alpha9alpha10 nicotinic acetylcholine receptor. J Biol Chem 2009 284: 20275–20284. doi:10.1074/jbc.M109.015339. PMID: 19447885
McIntosh JM, Absalom N, Chebib M, Elgoyhen AB, Vincler M. Alpha9 nicotinic acetylcholine receptors and the treatment of pain. Biochem Pharmacol 2009 78: 693–702. doi:10.1016/j.bcp.2009.05.020. PMID: 19477168
Ellison M, Feng Z-P, Park AJ, Zhang X, Olivera BM, et al. Alpha-RgIA, a novel conotoxin that blocks the alpha9alpha10 nAChR: structure and identification of key receptor-binding residues. J Mol Biol 2008 377: 1216–1227. doi:10.1016/j.jmb.2008.01.082. PMID: 18295795
Clark RJ, Daly NL, Halai R, Nevin ST, Adams DJ, et al. The three-dimensional structure of the analgesic alpha-conotoxin, RgIA. FEBS Lett 2008 582: 597–602. doi:10.1016/j.febslet.2008.01.027. PMID: 18242183
Vincler M, Wittenauer S, Parker R, Ellison M, Olivera BM, McIntosh JM. Molecular mechanism for analgesia involving specific antagonism of alpha9alpha10 nicotinic acetylcholine receptors. Proc Natl Acad Sci U S A. 2006 Nov 21;103(47):17880-4. Epub 2006 Nov 13. PubMed PMID: 17101979. PMCID: PMC1635975.
Clark RJ, Fischer H, Nevin ST, Adams DJ, Craik DJ. The synthesis, structural characterization, and receptor specificity of the alpha-conotoxin Vc1.1. J Biol Chem 2006 281: 23254–23263. doi:10.1074/jbc.M604550200. PMID: 16754662
Ellison M, Haberlandt C, Gomez-Casati ME, Watkins M, Elgoyhen AB, et al. Alpha-RgIA: a novel conotoxin that specifically and potently blocks the alpha9alpha10 nAChR. Biochemistry 2006 45: 1511–1517. doi:10.1021/bi0520129. PMID: 16445293
Moalem G, Tracey DJ. Immune and inflammatory mechanisms in neuropathic pain. Brain Res Rev 2006 51: 240–264. doi:10.1016/j.brainresrev.2005.11.004. PMID: 16388853
Olivera, B. M. Conus peptides: biodiversity-based discovery and exogenomics. J Biol Chem 2006 281, 31173-7. PMID: 16905531
McIntosh JM, Plazas PV, Watkins M, Gomez-Casati ME, Olivera BM, et al. A novel alpha-conotoxin, PeIA, cloned from Conus pergrandis, discriminates between rat alpha9alpha10 and alpha7 nicotinic cholinergic receptors. J Biol Chem 2005 280: 30107–30112. doi:10.1074/jbc.M504102200. PMID: 15983035
McMahon SB, Cafferty WBJ, Marchand F. Immune and glial cell factors as pain mediators and modulators. Exp Neurol 2005 192: 444–462. doi:10.1016/j.expneurol.2004.11.001. PMID: 15755561
Baker ER, Zwart R, Sher E, Millar NS. Pharmacological properties of alpha 9 alpha 10 nicotinic acetylcholine receptors revealed by heterologous expression of subunit chimeras. Mol Pharmacol 2004 65: 453–460. doi:10.1124/mol.65.2.453. PMID: 14742688
Terlau, H., K. Shon, M. Grilley, M. Stocker, W. Stühmer and B.M. Olivera. Strategy for rapid immobilization of prey by a fish-hunting cone snail. Nature 1996 381:148-51. PMID: 12074021
Olivera, B.M., J. Rivier, C. Clark, C.A. Ramilo, G.P. Corpuz, F.C. Abogadie, E.E. Mena, S.R. Woodward, D.R. Hillyard and L.J. Cruz. Diversity of Conus neuropeptides. Science 1990 249:257-63. PMID: 2165278